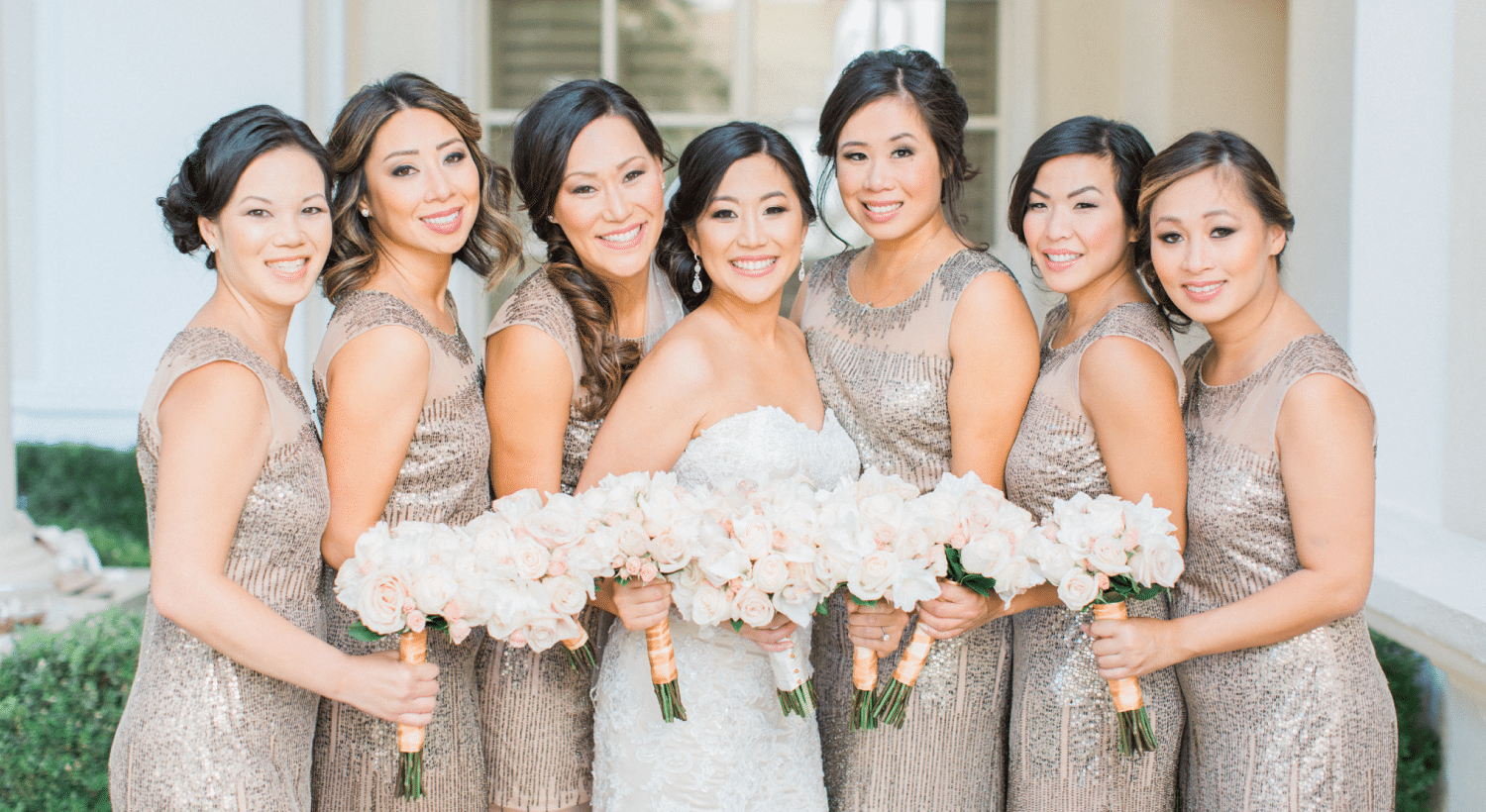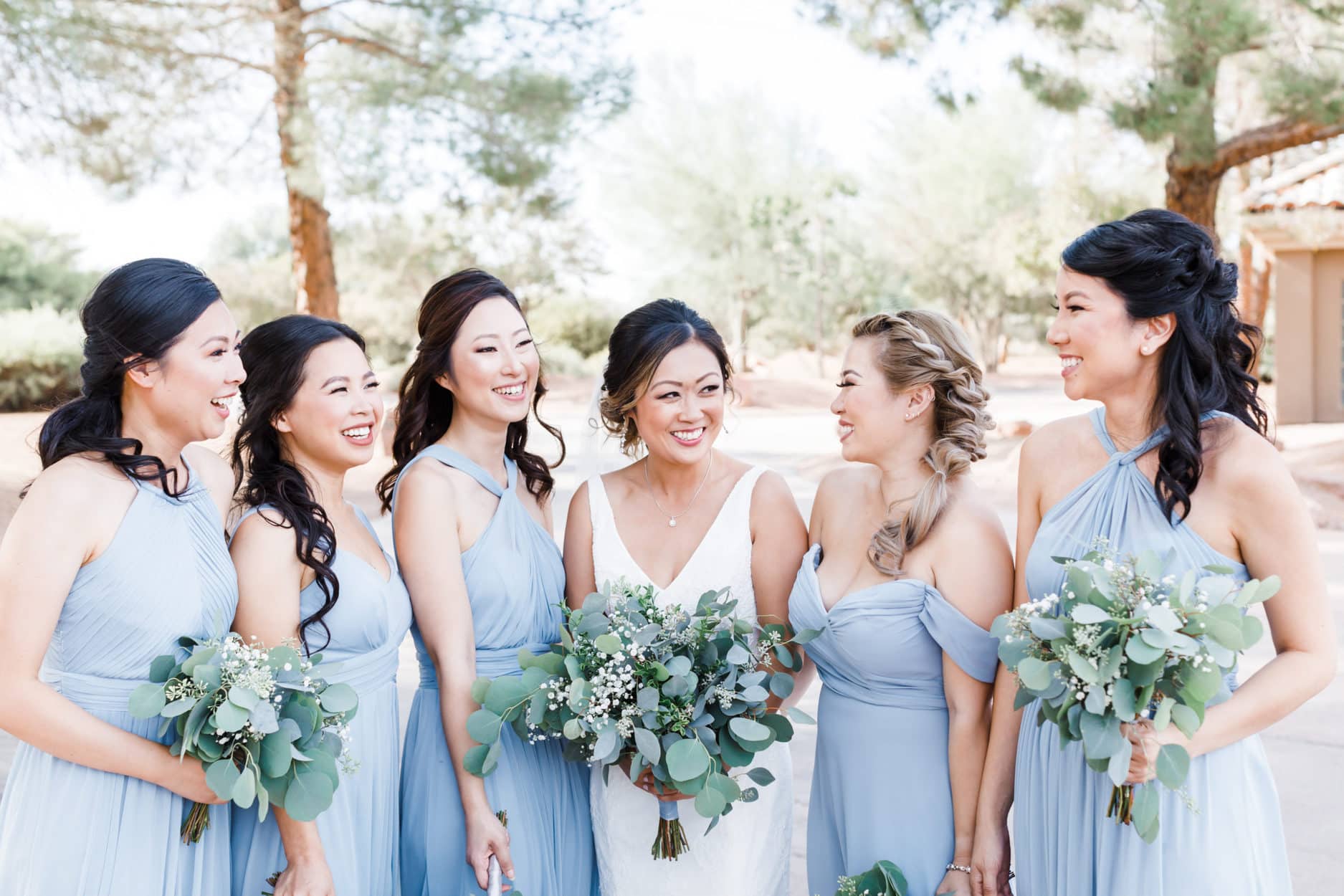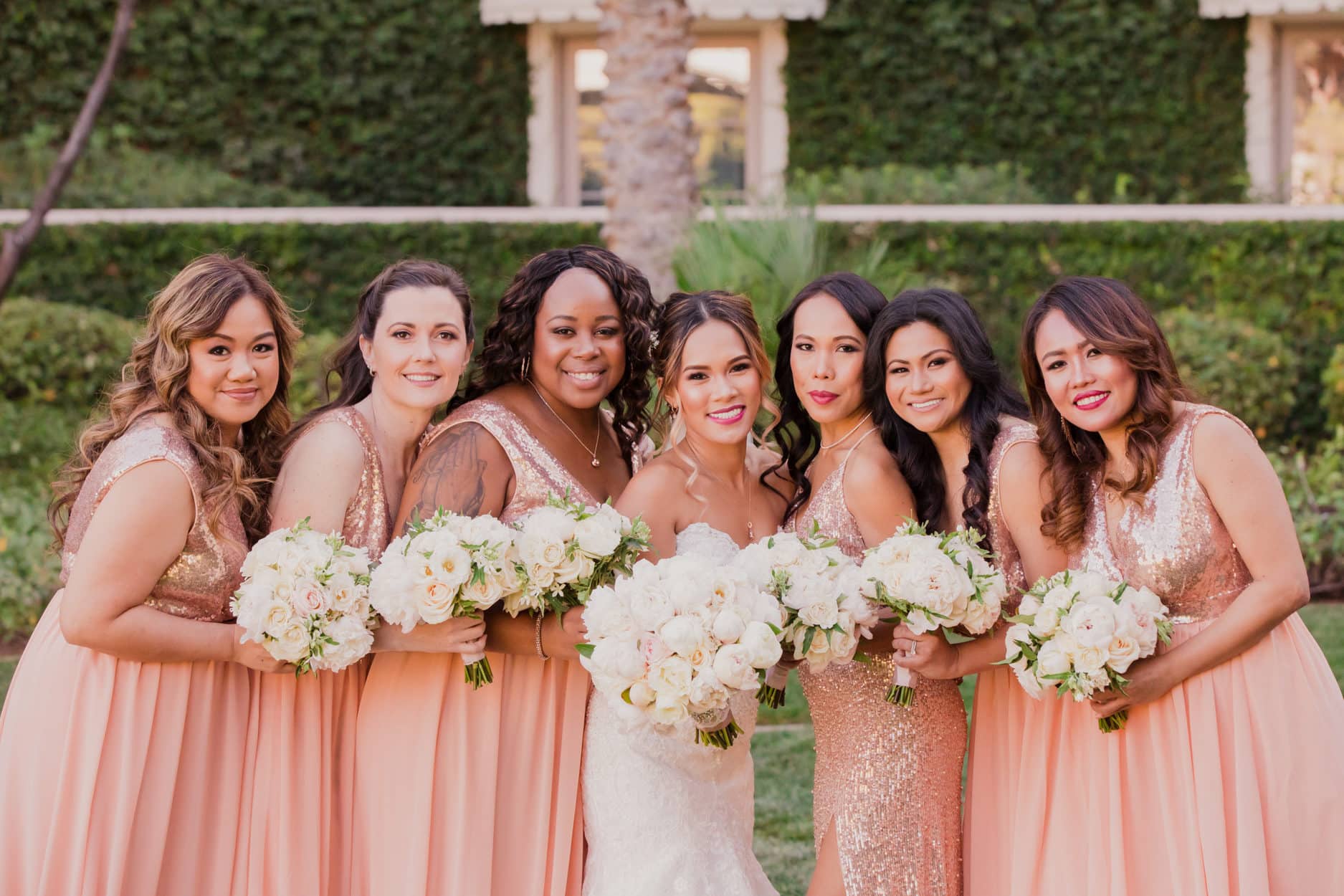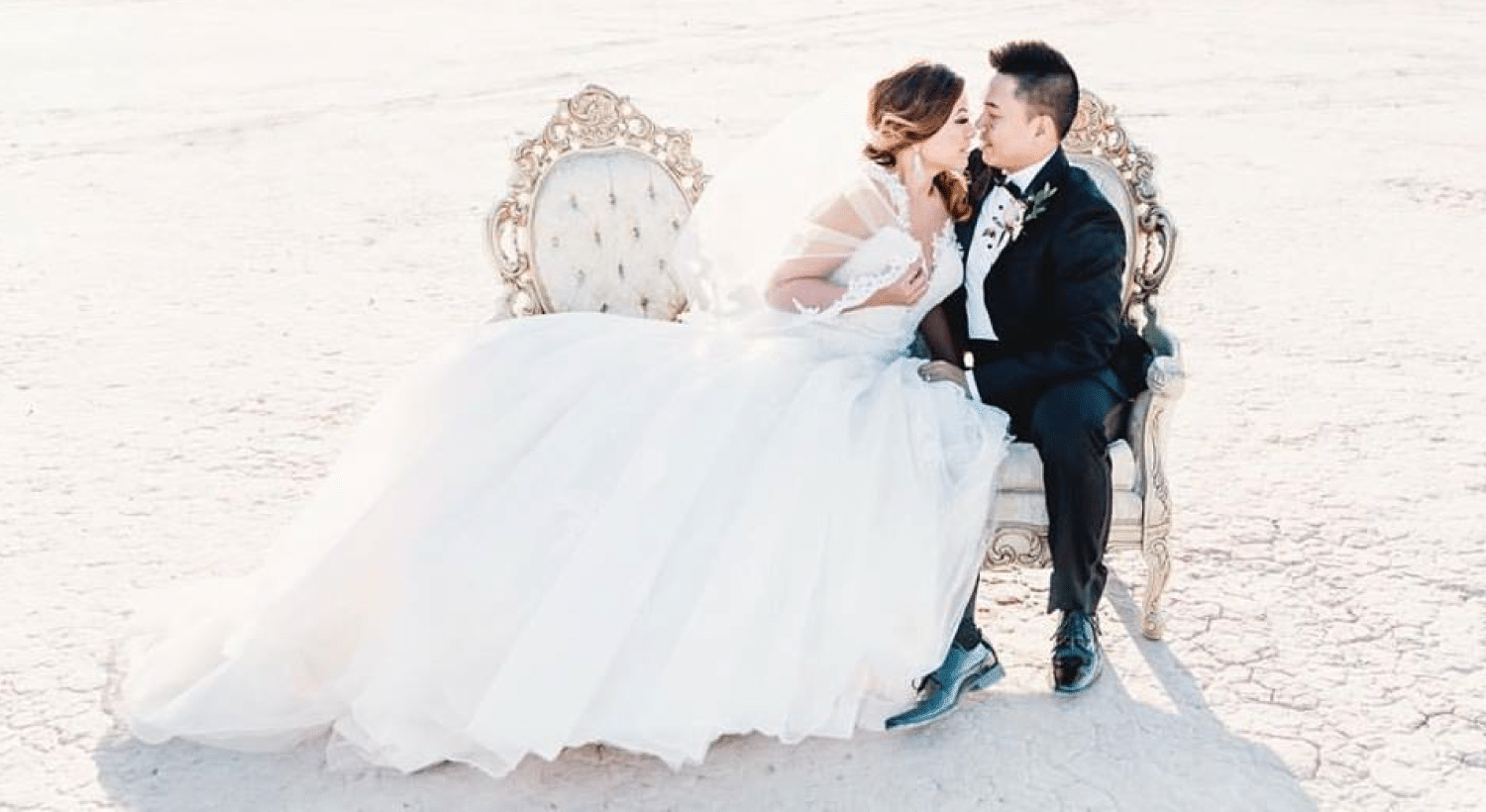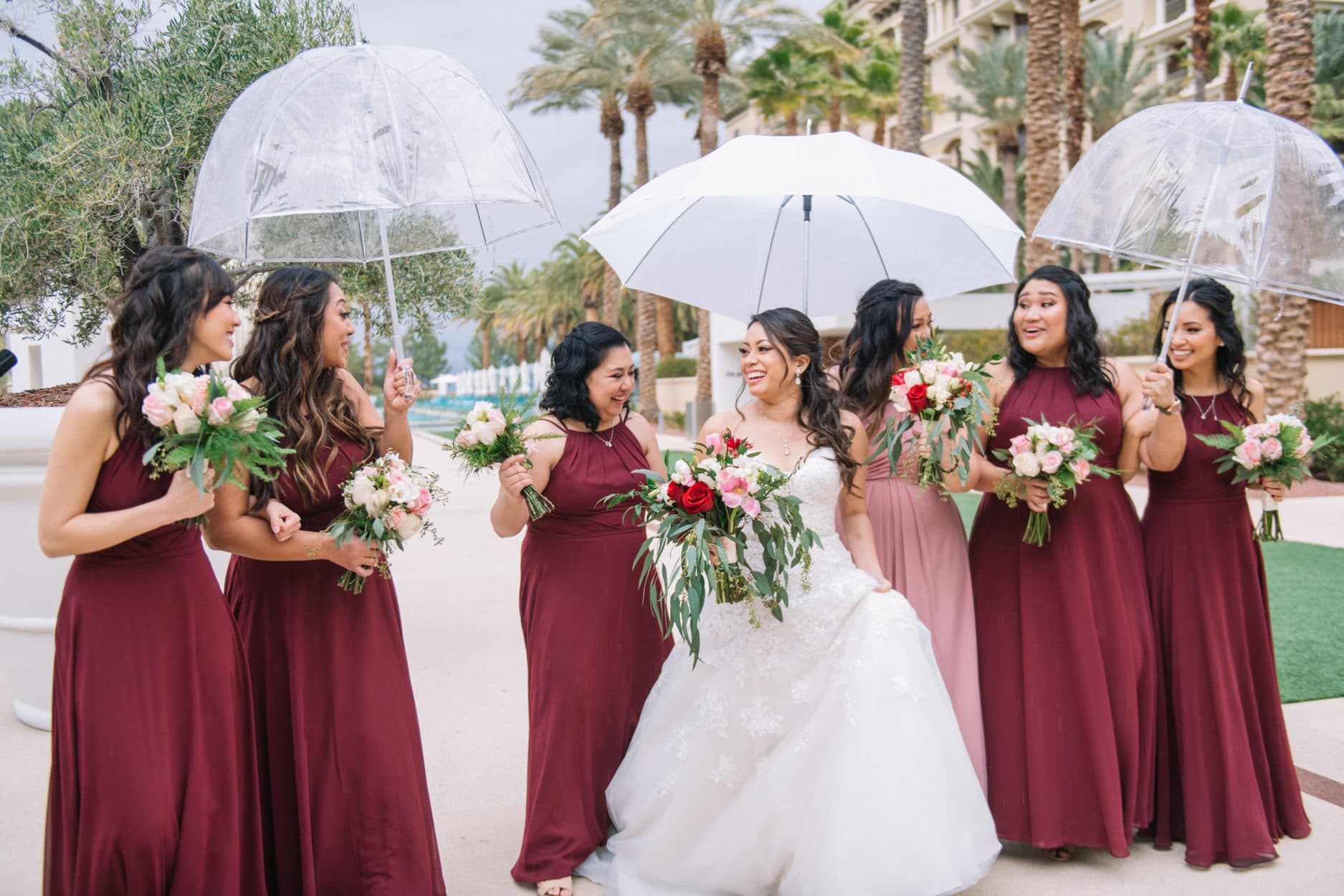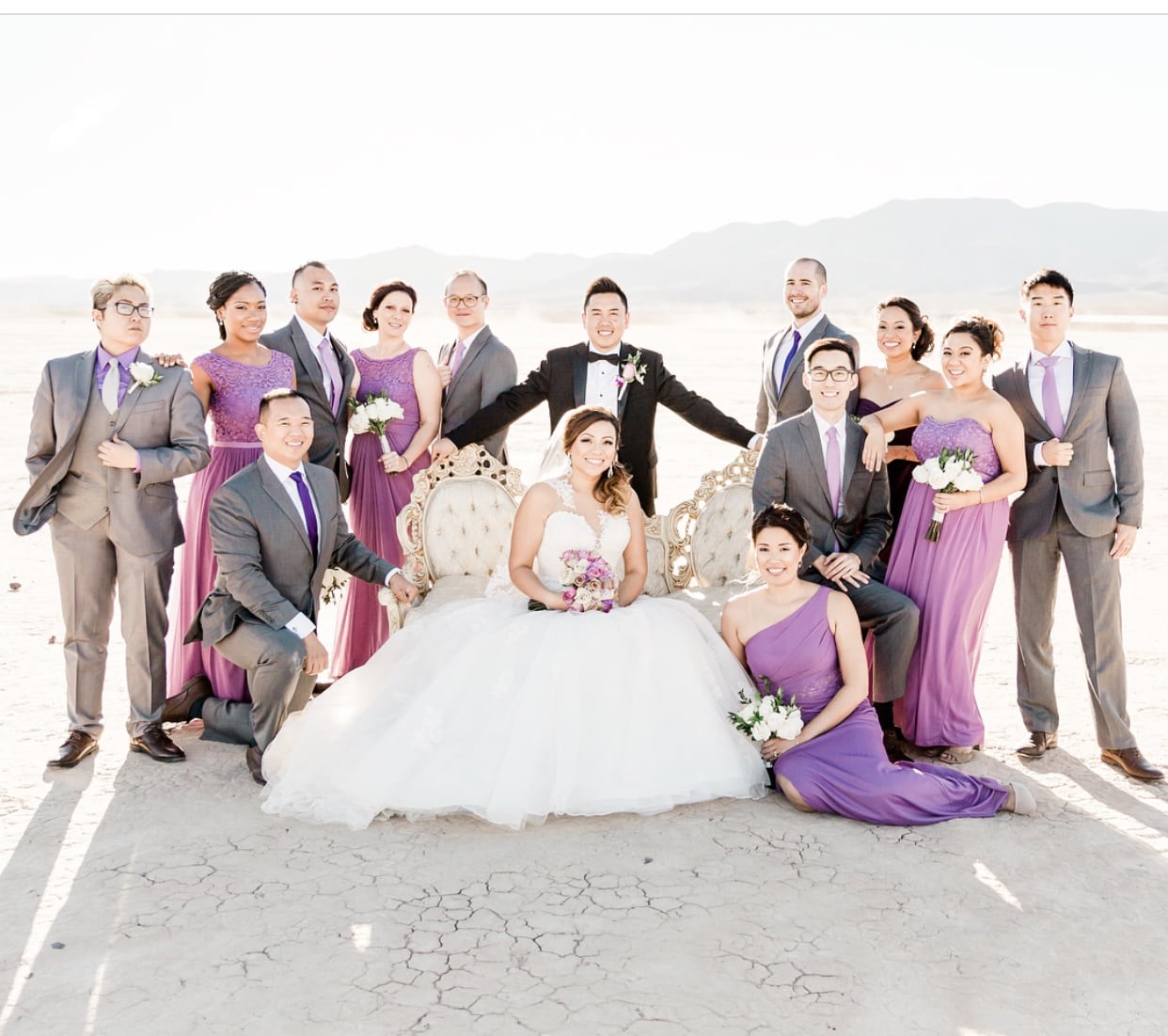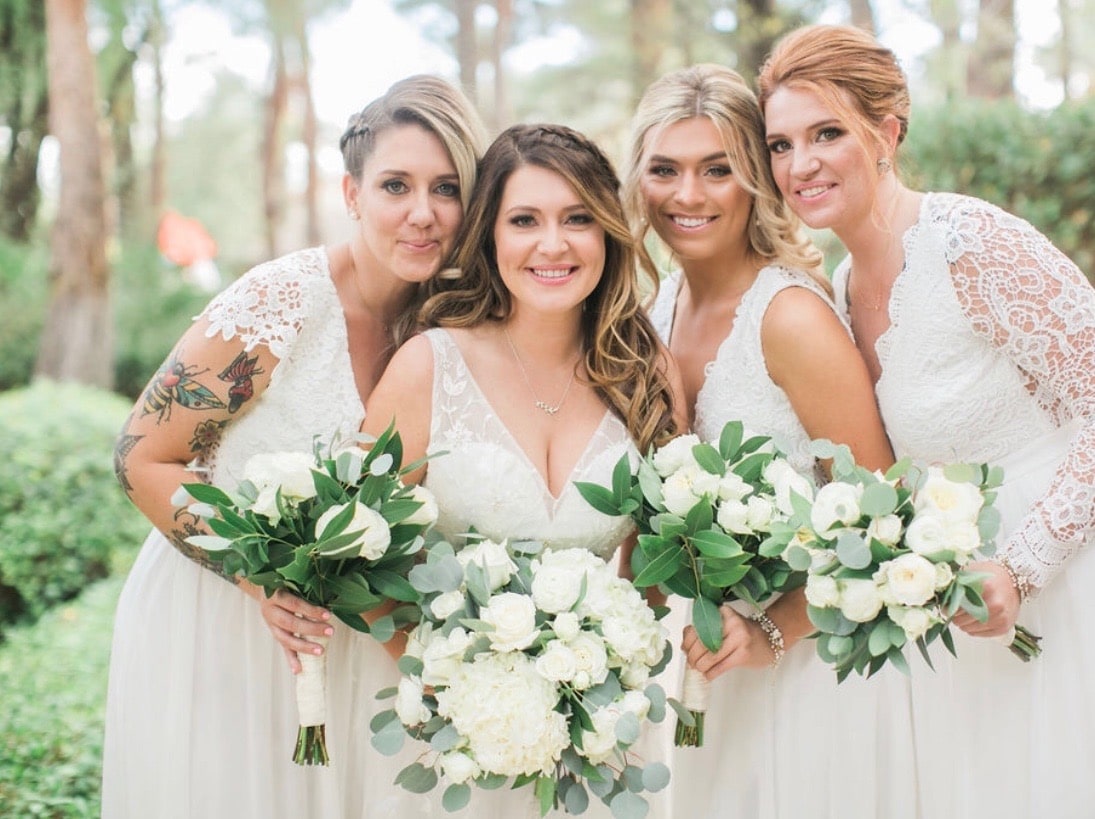 Bridal Party with Hair and Makeup by Brianna Michelle Beauty
las vegas wedding makeup artist brianna michelle beauty
Las Vegas Bridal Makeup Artist by Brianna Michelle Beauty
Bride with Hair and Makeup by Brianna Michelle Beauty
las vegas wedding makeup artist brianna michelle beauty
las vegas wedding makeup artist
las vegas wedding makeup artist
Client Testimonials Speak Volumes…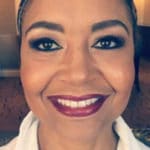 "This was the single most relaxing moment I had prior to my marriage and if there is something that can happen in your day that makes you feel more relaxed, this is priceless!  I did not have to look in the mirror to see the result, Seeing the look in my husband's eyes to know what a wonderful job they did!"
– M.K.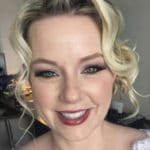 "Brianna is absolutely amazing and a pure artist! And because of this, I've never felt more beautiful and confident in my life. Brianna made my wedding that much more special because she truly made me happy. And I was over the moon getting married anyway but she made me feel like a movie star!!! "
– Laura
"Lisa and Kristi were amazing!!! I had myself and a party of 8 girls including moms, and we all looked incredible! It was hard finding a team that accommodated such a large party, and these girls rocked it! For example they both asked a lot of questions which I appreciated and I felt like a princess on my special day!"
– Rachel Lim
Mar & Co's beauty team excel in delivering wedding makeup and hair services in Las Vegas. Schedule your appointment now, and let our top-rated, mobile beauty team create your dream look, ensuring you look radiant and feel confident!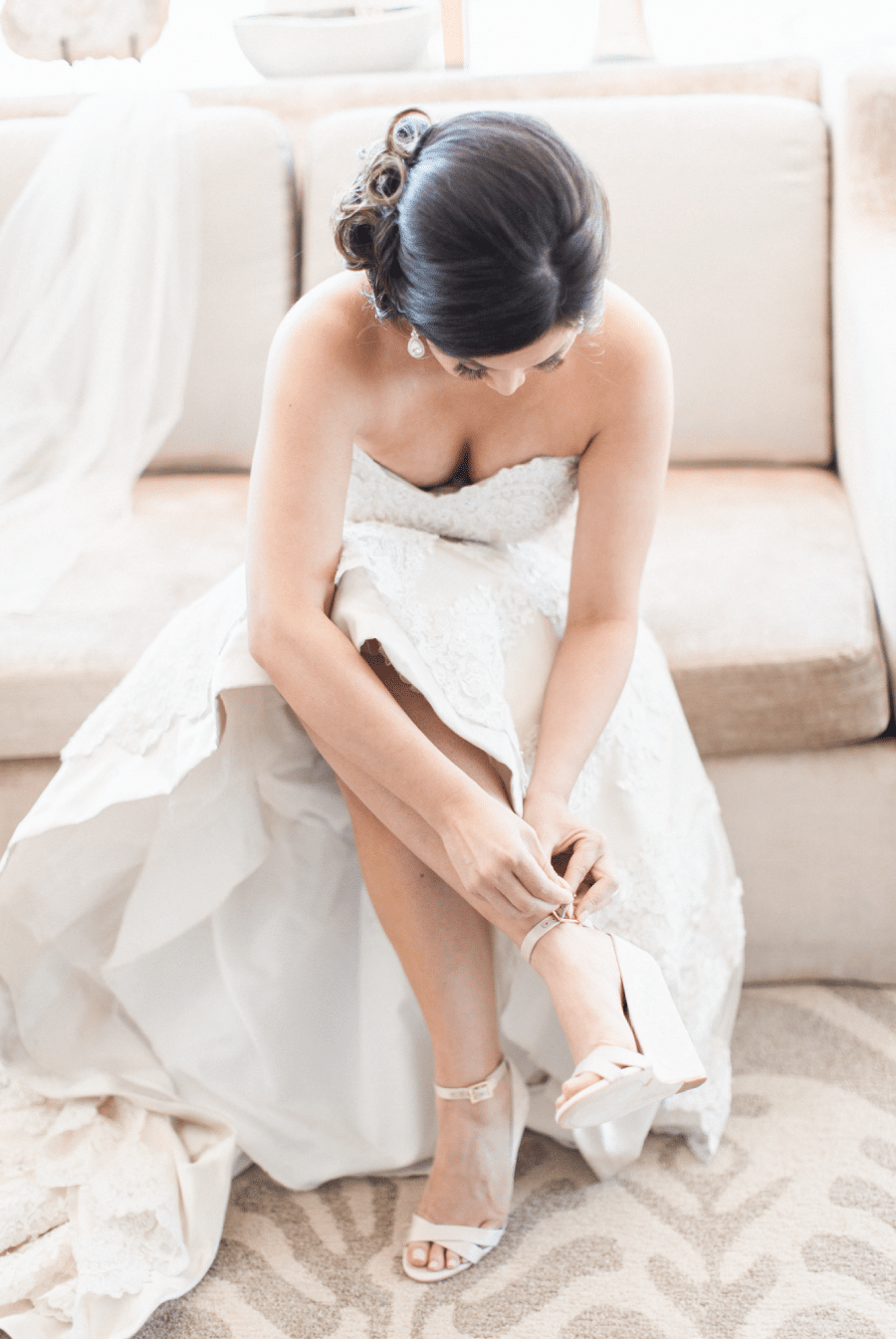 Dedicated Wedding Beauty Services in Las Vegas
Experience the convenience of our comprehensive wedding beauty services in Las Vegas:
Mobile wedding makeup and hairstyling, bringing our salon-quality service to your location
Personalized Bridal Hair and Makeup Trial Session to ensure your look is perfect
Your chosen Wedding Hairstyle, expertly executed by our bridal hair stylists
Complimentary veil and bridal accessory positioning to complete your look
Professional Hair Extension Styling and Placement for added volume or length
Long-lasting, 16-Hour Wear Airbrush Wedding Makeup Application
Complimentary High-quality False Eyelashes, with application included
Upgraded 3D Mink Lashes available upon request for extra glam
Take-home lipstick sample for touch-ups throughout your wedding day
Optional tattoo concealment for flawless bridal portraits
Recognizing that every bride is unique, our beauty services are custom-quoted to meet your specific needs.
Our Las Vegas wedding makeup artists and hairstylists will collaborate with you to capture your dream bridal look, ensuring you're the radiant bride you've always envisioned.
For optimum service, we recommend securing bookings at least 6-8 months in advance, especially for weddings taking place on Fridays and Saturdays or during peak months of April-July and September-November.
We typically schedule bridal hair and makeup trials from Sunday to Thursday. Early morning services or those outside of the Las Vegas city limits may incur an additional fee.
Contact us with your details for a custom quote perfectly tailored to your Las Vegas destination wedding beauty needs!"
Contact us with your details for a custom quote perfectly tailored to your Las Vegas destination wedding beauty needs!
AWARD WINNING MOBILE MAKEUP ARTIST
TO ENSURE YOUR WEDDING MAKEUP AND HAIR LOOK
IS ABSOLUTELY perfect…
1. Please book in advance, especially in peak season, Saturday's or formal time, etc.
2. I recommend having a trial so we are both on the same page on your wedding day. Our hair and makeup trials are 3-2.5 hours long to ensure your trial is successful.
3. Any facial waxing should be done approximately three days before the big day so that any redness is gone.
4. Please exfoliate your face the night before your event as well as moisturize the day of.
5. If you are having a spray tan, it should be done 1-2 days before the big event.
6. Collect pictures of makeup that you like, the more pictures – the better! This way I know what look you desire. Pinterest is a fabulous source.
Your On-The-Go Las Vegas Wedding Makeup Artist Team - Delivering Beauty To Your Doorstep!
Partnered with our skilled team, we'll bring your wedding day vision to life. Your favorite inspiration ideas will aid us in crafting a remarkable look for your special day. We're excited to learn about you, and we're eager to transform your dream look into reality!